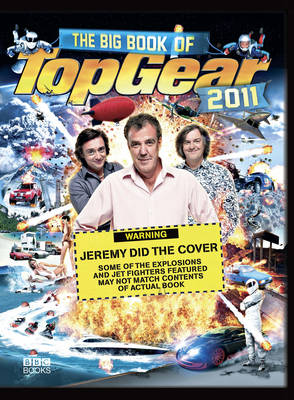 BIG BOOK OF TOP GEAR 2011 by PORTER, RICHARD;WILMAN, A.

List Price:&nbsp TBD;
SPECIAL PRICE: HK$ 188.00



¡@ISBN
9781849900614
¡@Subject
HUMOUR
¡@Publisher
BBC
¡@Publication
2010
¡@Edition
Hardcover
¡@Version
Original
¡@Description
There¡¦ll be something to satisfy every Top Gear fan in The Big Book of Top Gear 2011, which will be overflowing with comedy gags, geeky car facts, photographs of the slickest, fastest cars on the planet (and a few old bangers), plus plenty of Clarkson, Hammond and May trivia. The fastest, silliest, fuel-injected annual in town strikes again - a must-have for every Top Gear fan for Christmas 2010!