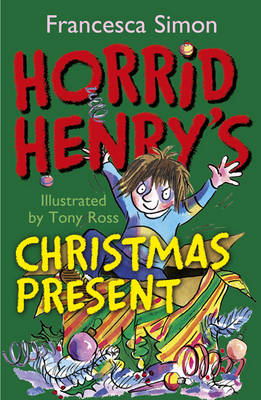 HORRID HENRY'S CHRISTMAS PRESENT: "HORRID HENRY ABOMINABLE SNOWMAN", "HORRID HENRY CHRISTMAS CRACKER" by SIMON, FRANCESCA;

List Price:&nbsp TBD;
SPECIAL PRICE: HK$ 145.00



¡@ISBN
9781444001419
¡@Subject
CHILDREN
¡@Publisher
ORION
¡@Publication
2010
¡@Edition
¡@Version
Original
¡@Description
It's christmas time and it's Horrid Henry time! Horrid Henry's Christmas Present includes 2 of the series' past christmas stories: Horrid Henry and the Abominable Snowman and Horrid Henry's Christmas Cracker. Also available is the brand new How to Survive Christmas Chaos with Horrid Henry!