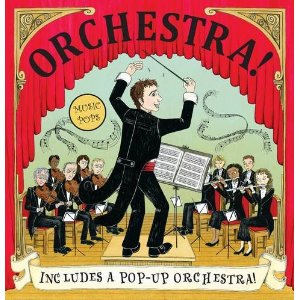 ORCHESTRA! by ROBINSON, NICOLA;

List Price:&nbsp TBD;
SPECIAL PRICE: HK$ 247.00



¡@ISBN
9781857078107
¡@Subject
CHILDREN
¡@Publisher
TANGO BOOKS
¡@Publication
2010
¡@Edition
Hardcover
¡@Version
Original
¡@Description
Unfold the big orchestra pop-up attached to this book and see the musicians with their 3-D instruments in place- ready to play! Each spread in the book presents a different section of instruments, offering lots of information about the individual instruments and their role in creating a wonderful musical experience.