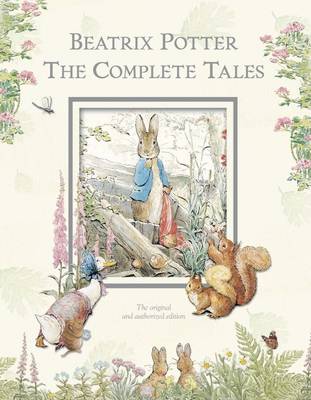 BEATRIX POTTER THE COMPLETE TALES: THE 23 ORIGINAL TALES by POTTER, BEATRIX;

List Price:&nbsp TBD;
SPECIAL PRICE: HK$ 400.00



ˇ@ISBN
9780723258049
ˇ@Subject
CHILDREN
ˇ@Publisher
FREDERICK WARNE
ˇ@Publication
2006
ˇ@Edition
Hardcover
ˇ@Version
Original
ˇ@Description
This complete and unabridged collection contains all 23 of Beatrix Potterˇ¦s Tales in one deluxe volume with all their original illustrations. The stories are arranged in the order in which they were first published so they may be read in their proper sequence. A special section at the end of this volume contains four additional works by Beatrix Potter that were not published during her lifetime.