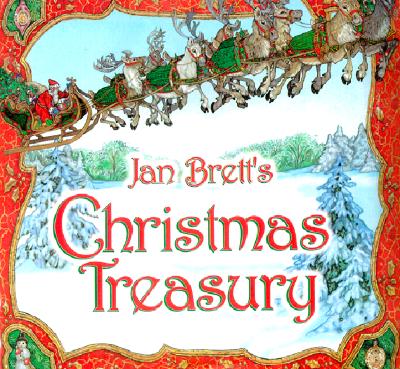 JAN BRETT'S CHRISTMAS TREASURY by BRETT, JAN

List Price:&nbsp TBD;
SPECIAL PRICE: HK$ 380.00



¡@ISBN
9780399237416
¡@Subject
CHILDREN
¡@Publisher
G. P. PUTNAM'S SONS US
¡@Publication
2000
¡@Edition
Hardcover
¡@Version
Original
¡@Description
Celebrate the joy, beauty, and magic of Christmas with this giant treasury of Jan Brett's best-loved, bestselling books. Universally renowned for her exquisitely framed, highly detailed picture books, this glorious collection includes seven of Brett's snowy classics: The Mitten, The Wild Christmas Reindeer, Trouble with Trolls, The Twelve Days of Christmas, The Hat, Christmas Trolls, and The Night Before Christmas. What a treat!